Because we also offer metal fabrication services for ductwork, we're able to provide customers with custom gutter solutions for their home or business. Our goal is to help you best protect your building by creating a watershed solution that's specially designed for you. The experts at MC Mechanical will thoroughly survey your building, then get to work in customizing gutters that are beautiful and highly effective.
Why Custom Gutters?
There are many reasons to choose a custom gutter installation in Salinas, CA for your home or business. First and foremost, custom solutions take into account the unique contours of your roof, providing drainage support where generic guttering may fail. In addition, custom gutters are also strong and capable of handling excess water without becoming encumbered.
There are also aesthetic reasons to choose custom gutters. They just make your home or business look better! With 30 different colors, it's easy to match your siding or accent the beauty of your home. Best of all, when you choose custom gutters from MC Mechanical, you get the peace of mind that comes with a 1-year new installation warranty!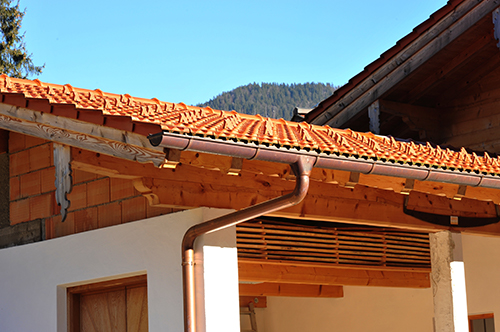 Custom Solutions
MC Mechanical offers custom fabrication and custom gutter repair in Salinas, CA. We put more than a decade of expertise to work for you, delivering gutter systems that work flawlessly to protect your home and property.
30 years of fabrication experience
Seamless gutters
Aluminum, galvanized and copper options
More than 30 colors available
Custom installation services
From design to fabrication to installation, we're well-equipped to handle your custom gutter demands. Count on us to furnish your home with a solution that's truly unique, stunningly beautiful and highly effective.
Get Custom Gutters
Don't wait for your flimsy vinyl gutters to fail or small problems to get worse. Contact MC Mechanical today to learn more about how we can customize high-quality gutters for your home or business. Reach us at 831-484-3630.